Ice Pirates! Really, We're Not Kidding.
PDXYAR will be joining other crews in support of the Portland Pirate Festival as we come ashore at the Rose Garden while the Winterhawks take on Seattle. Not only will there be pirates wondering the area, posing for photos and perhaps even singing a shanty or two, but the evening will also feature "Pirates on Ice."
If you are unable to make the game in person, make sure to watch the game on the Fox Sports Network (FSN) to see if your favorite pirate makes it on camera!
What: Portland Winterhawks vs the Seattle Thunderbirds
When: Friday, March 4th at 7pm
Why: Why? Um, Pirates!
Where: The Rose Garden
Get your tickets here: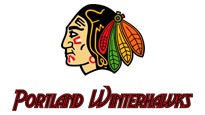 If you live in the Portland metro area, pirates are coming to an ice rink near you. Yes, you read that right. While pirates generally prefer warmer climes and water of a less solid variety, this Friday the Swashbucklers of Stumptown will make and exception.